From the 3rd to the 5th of February 2017, ESN UK assembled in the vibrant city of Glasgow for the second of our two annual National Platforms. ESN GCU and ESN UofG co-hosted the NP, with plenaries taking place in both Glasgow Caledonian University and the University of Glasgow.
Day 1
The NP kicked off at 11am on Friday at Glasgow Caledonian University and after a brief welcome ceremony and icebreaker we got straight down to business. We were welcomed by GCU's IRO and following this received presentations from our guest speakers. We were extremely fortunate to receive presentations from Ruth Sinclair-Jones, Director of the British Council's National Agency for Erasmus+, as well as a representative from the European Commission and Xchange Scotland. The presenters highlighted the importance of Erasmus+ as a means of gaining professional opportunities, academic success and employability and discussed how far the program has come in 30 years. Ruth Sinclair-Jones also stressed that in the aftermath of Brexit there is no change in UK applications for Erasmus+ in 2017, and that the National Agency were determined in continuing to make the Erasmus+ scheme accessible to UK residents once Britain leaves the EU.
We have the pleasure to welcome Ruth, Director of the National Agency to our NP! @erasmusplusUK @BritishCouncil #THISisESN #ESNuk #NPunicone pic.twitter.com/IRaZ9KFGvf

— ESN UK (@ESNuk) February 3, 2017
Following the presentations we headed off for lunch, and once we returned we launched into workshops. Our treasurer, Rachel, and candidate treasurer Jenn, ran a workshop on Grants 101, while VP Daniel suggested ways of approaching universities, sponsors and employers in his workshop on How to Pitch ESN, and Director of External Relations Rosie's Careers workshop highlighted ways of making use of soft skills and experience from ESN in employment.
We reconvened in plenaries for a Visual Identity quiz, run by our own VI ninja Gemma. We were then updated on ESN UK's response to Brexit and its plans to reach out to external stakeholders in defence of Erasmus+ – including delivering evidence to the government. Next we were lucky enough to receive a talk from another guest speaker, the Scottish Minister of Higher Education and Foreign Policy, Shirley-Anne Somerville in which she enforced the message that "Scotland welcomes the world". After this, we finished the day by discussing potential ways of celebrating the 30th anniversary of Erasmus+ in small sessions, and headed back to our hostel to eat and prepare for the cultural event of the evening: a traditional Scottish ceilidh!
#GCU welcomes Minister Shirley-Anne Somerville MSP today https://t.co/s6vTDKLQnz pic.twitter.com/7VjG7plLlt

— GCU News (@CaledonianNews) February 3, 2017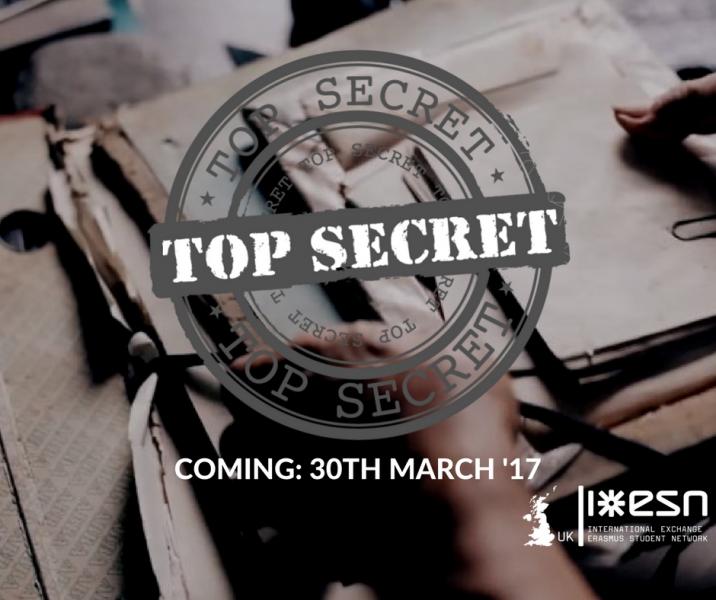 Day 2
We began the second day of the National Platform with discussions on International Projects. National Representative Meriel, outlined the aims of each of the projects, and we then focused on the Responsible Party project. We discussed how a section can hold a Responsible Party and were updatedof the pilot Responsible Partyin the UK, which took place recently in Southampton – we also discussed how we could combine Responsible Party with charity Get Home Safe. Following this we heard the candidacy application for Queen Mary University of London to become the newest section of ESN UK, followed by the first three of six total candidacies for the National Board 2017-18.
Once back from tea break, Communications Manager Gemma and Web Projects Administrator Lauren revealed their big surprise: new exciting developments that will be coming to the ESN UK website! These developments will hopefully provide a new platform to promote student mobility and awareness of ESN and the Erasmus+ programme. After this we heard the remainder of the NB candidacies, and next was an update on ESN UK's current partners.
By this point stomachs were audibly rumbling, so we headed off for lunch. An hour later, feeling refreshed, we returned to hear the candidacies for the National Board Support roles 2017-18, followed by an afternoon of more workshops. Daniel hosted a workshop on ESN Bootcamp to help newcomers understand the basics of the organisation. Meanwhile our NR Meriel ran a workshop on Implementing International Projects and Gemma discussed Graphics 101, which gave sections some tips on how to make simple but effective graphics that correspond to ESN's Visual Identity. Directly after this came another round of workshops; ESN Bootcamp was repeated, Jenn and Gemma hosted a workshop on how to implement this year's flagship project, ExchangeAbility, and Lauren ran Website 101 on updating and showcasing section websites.
After this it was time for another tea break, and then a Q&A on ESN UK's upcoming national trip to Amsterdam. We ended the day with open discussions on the National Board and on the future of ESN UK. Then we again headed back to the hostel, to change for Latin Night.
Day 3
There was a change of scenery for the final day of the NP, as plenaries took place not in GCU but in the historic University of Glasgow. After a brief welcome from a representative of UofG, plenaries began with an international focus. We discussed collaboration with our buddy country, ESN Belgium, and heard presentations from our international guests from Belgium, Lithuania and Cyprus, who told us about their ESN countries. After this it was time to vote on the candidate section QMUL. The results on the candidate section were announced immediately after, it was happily revealed that QMUL was officially to become the 22nd section of ESN UK. Voting on the NB and Board support followed.
After a tea break it was workshop time again. Daniel's workshop on Team Management encouraged sections to share best practices on how to function effectively as a team; Director of External Relations, Rosie's workshop focused on how to get IROs on board to further a section's development, and ESN UCLan President Marie hosted a workshop on Public Speaking. We then switched to small sessions. Meriel's session on AGM Germany outlined what is required from an AGM, who to send and how to prepare; Rosie ran a session on Gaining Recognition on an international level, and Secretary Matt's session on Alumni discussed ways of staying involved with ESN after graduation.
After an hour's lunch break it was time to announce the election results, and President, Communications Manager, NR, Network Manager, Treasurer, and Education and Policy Officer were all successfully elected, as well as the Board Support Positions of National Trips Coordinator, CommIT chair and Vice NR. Congratulations to our National Board and National Board Support of ESN UK 2017-18. 
Finally, there was just time for one more round of workshops. Meriel hosted a Model CNR while Daniel led a workshop on how to organise an NP. After this, it was time to officially close the 17th National Platform of ESN UK. There was nothing left now but to return to our sections, and catch one last glimpse of Glasgow as our planes, trains and automobiles departed. 
Find photos from our event HERE on our Erasmus Student Network UK Facebook page!
Written by Bethan Weetch
(ESN Plymouth President and member of ESN UK CommIT)